So lucid that doubt arrives about approaching nature through a roundabout way of barrens. Is nature still here at all? Somewhere on the horizon, pushed out?
You just have to wait for a little.
Calm satisfaction will be replaced by a thrilling, uncomfortable shiver.
It will become chilly between the skies and the barren, and a soft fire will glow inside.
Licking, playful, pulling, demanding fire. Like an angel, a dick, or a worm.
It is called a barren's decoy.
We are here for it.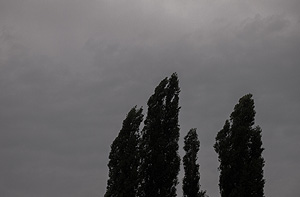 How does the barren's decoy operate?
In barrens, nature recedes. But not beyond the borders of the place, not somewhere far away.
Now it hides right there, shapeless, escaped from the tight shell of overgrowths, their excesses and concealments. It becomes a buzzing cloud and protrudes playful feelers.
Now one of the barren's tongues anchors inside a human being. Meets and fondles a quirky resonating unit.
Now, in the barren, you can directly feel nature — because it already looks for a meeting, lures, prepares a trap.
Though, know: this impossible shiver cannot be carried away from the barren.